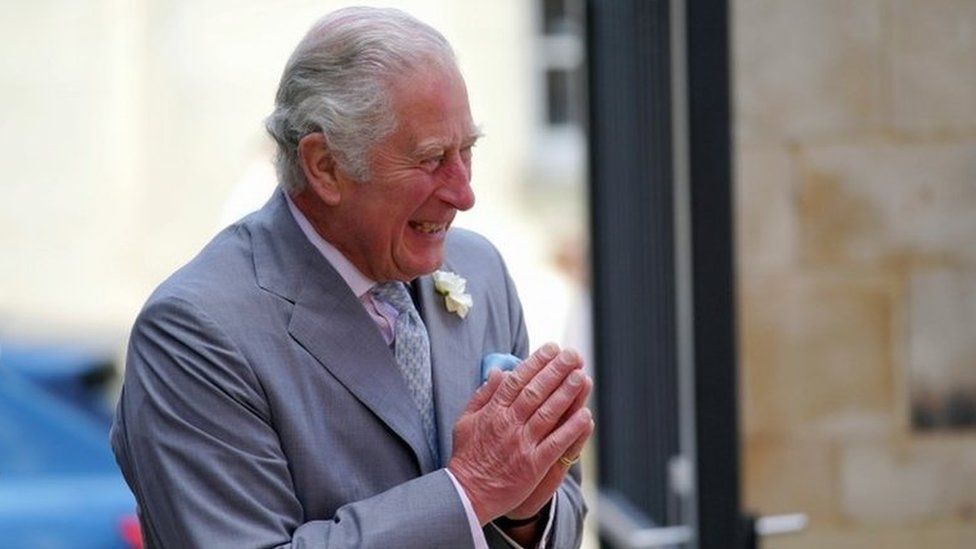 The Prince of Wales has described the birth of the Duke and Duchess of Sussex's daughter as "happy news".
Prince Charles made the comment in a speech at a production plant for Mini cars at Cowley in Oxford.
He highlighted the importance of technology for future generations when referring to Prince Harry and Meghan's second child.
Speaking to assembled workers, the prince said: "The development of technology like electric vehicles, or green hydrogen for that matter for heavy transport, is vital for maintaining the health of our world for future generations, something I'm only too aware of today having recently become a grandfather for the fifth time.
"And such happy news really does remind one of the necessity of continued innovation in this area, especially around sustainable battery technology, in view of the legacy we bequeath to our grandchildren."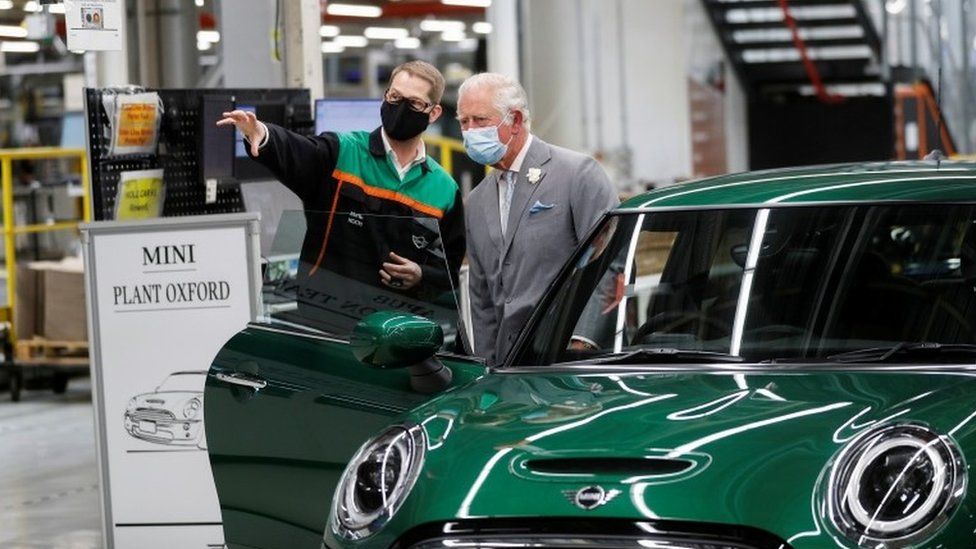 The prince's visit to the plant was to celebrate innovations in the production of electric vehicles in the UK.
After trying one of the vehicles, the prince borrowed a line from the film The Italian Job which features Mini Coopers.
He joked: "If I may say so, at least my test drive a moment ago was on the whole without incident… To paraphrase the immortal words of Sir Michael Caine 'at least I didn't blow the bloody doors off'."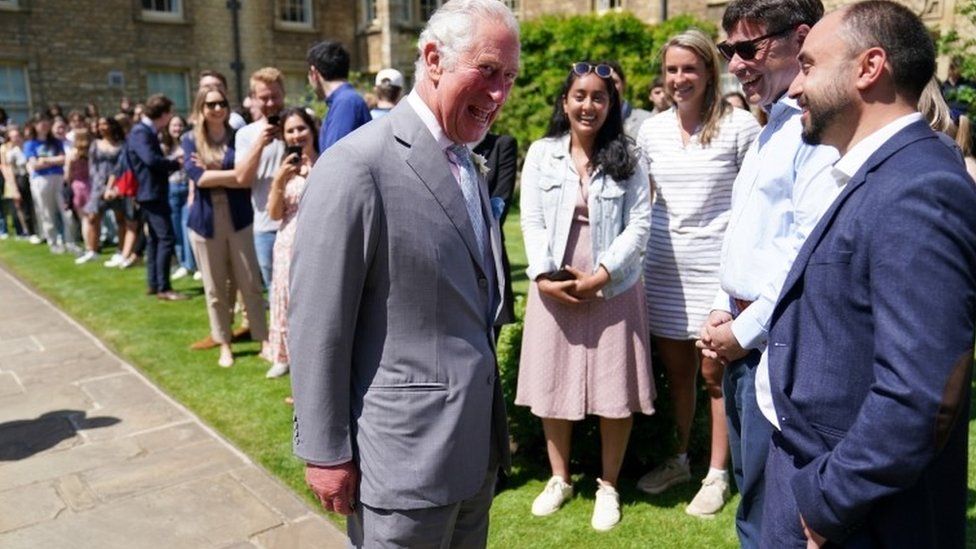 Prince Charles also celebrated the contribution female students have made to Oxford University with a visit to Somerville College, one of the first in Oxford to admit women.
The college is celebrating its 140th anniversary and marking 100 years of degrees for women.
It was established as a place for women to study during the late Victorian era, and began admitting men in 1994.
When the prince was introduced to a man amongst a group of students there, he joked: "They do allow men in."
Prince Charles also visited Oxford Botanic Garden, which is celebrating its 400th anniversary.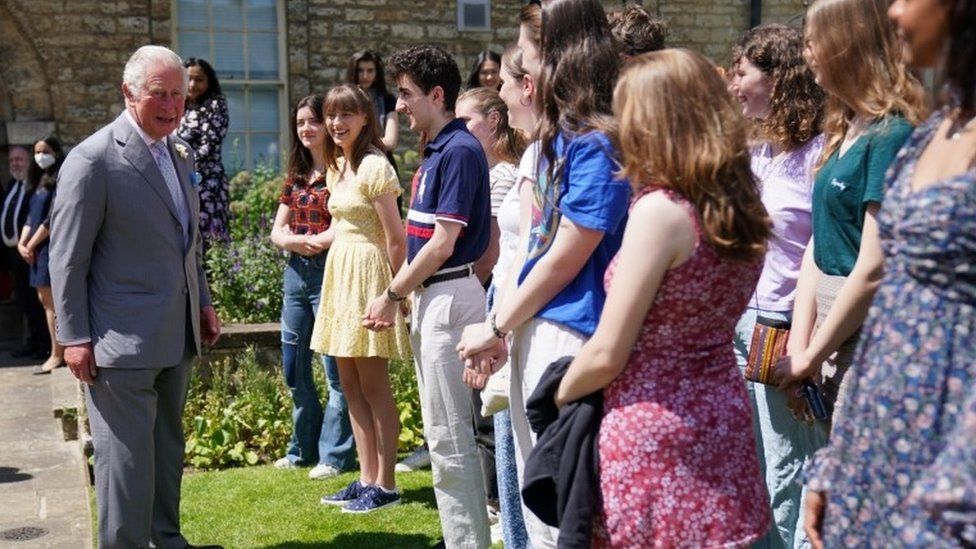 Prince Harry and Meghan said they named their second child Lilibet after the Royal Family's nickname for the Queen, the baby's great-grandmother.
The child's middle name, Diana, was chosen to honour her "beloved late grandmother", the Princess of Wales, the couple said in a statement.
Lili is the Queen's 11th great-grandchild and is eighth in line to the throne.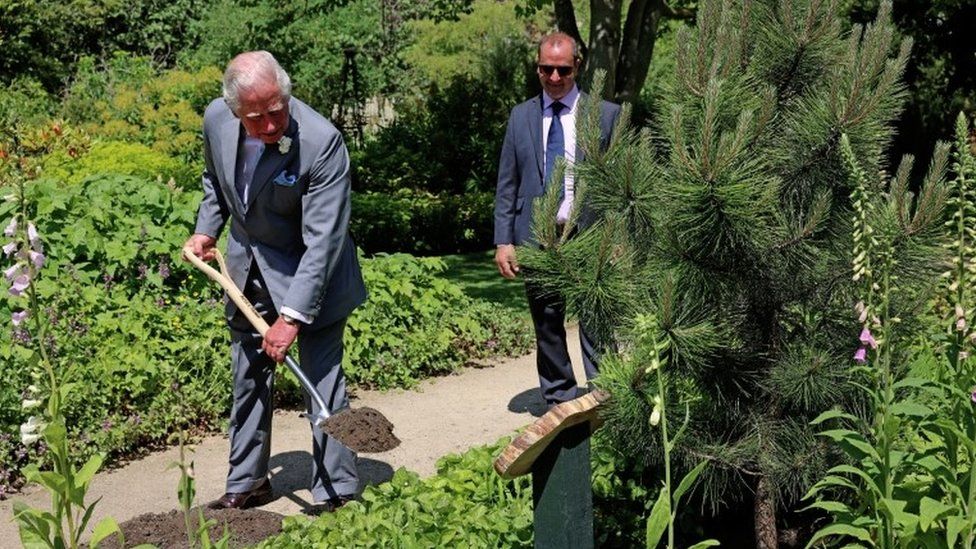 Prince Harry, 36, and Meghan, 39, had their first child, Archie Harrison Mountbatten-Windsor, in 2019.
The Prince of Wales and the Duchess of Cornwall previously tweeted: "Congratulations to Harry, Meghan and Archie on the arrival of baby Lilibet Diana. Wishing them all well at this special time."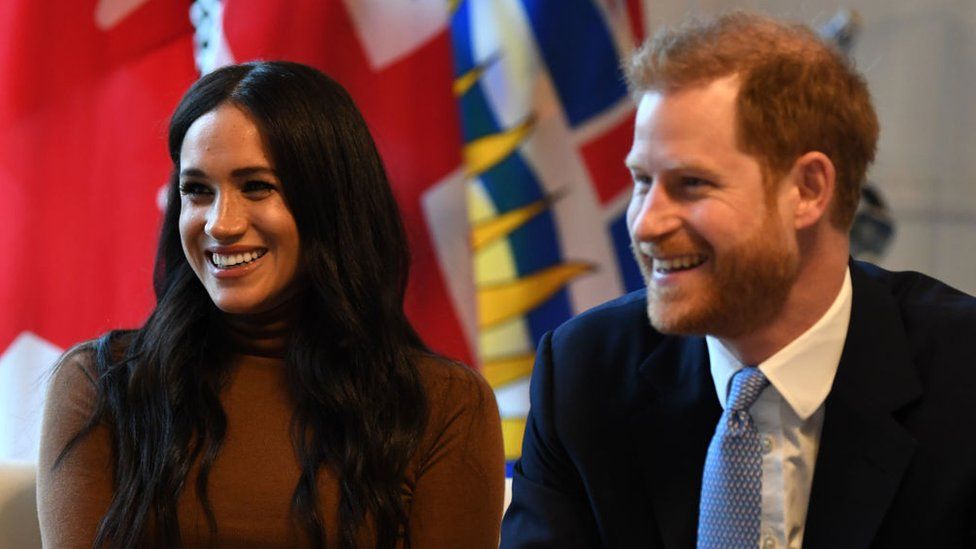 The BBC is not responsible for the content of external sites.