July 26, 2023, Manila, Philippines – Yield Guild Games or YGG, the world's largest decentralized gaming guild network, brought together leaders, content creators, and community managers and members for the recent Web3 Community Summit—which featured a series of game demos & tournaments, upskilling workshops, and thought-provoking discussions that aimed to grow, support, and empower the country's thriving Web3 community.
At the Summit, which was co-presented by Globe, the Official Connectivity Partner and GCrypto, the Official Crypto Offramp Partner, over a thousand members of YGG's community base had first-hand experience with brand new and upcoming Web3 games, including Gensokishi, Metacene, Mighty Action Heroes, SingSing as well as layer one platform, XPLA. Attendees were given the chance as well to apply to over 100 job opportunities in Web3 with the support of Web3 Jobs Asia.
For YGG co-founder Gabby Dizon, the community's support during the summit showed their relentless passion for Web3, regardless of market conditions.
"Despite the bear market, many builders in the space are continuing to foster community engagement. The hope is that by the time the bull market comes around, you have an empowered and well-informed core community that can teach and mentor others that are looking at coming into the space," he explained.
Supporting and empowering the local Web3 communities has been the goal of YGG since it began in 2020. Throughout the years, community members were given a deeper understanding of how to participate in Web3 and were equipped with the knowledge they need to make the most of opportunities in the metaverse. Web3 Metaversity, YGG's education and upskilling program, plays a key role in the education of the community.
Today, Filipinos that were introduced to Web3 through gaming are now an integral part of YGG's core community, according to Dizon. He also expressed his excitement for what's to come in the future, including the development of more Web3 games and experimentations in tokenomics and rewards.
"There are people who we've met then that are still with us now, regardless of how high we've peaked in the market or how low the market went. We are held together by the love of the game and the sheer enjoyment of playing with each other," he said. "We are also on the cusp of the next wave of Web3 games, and now we have really good partners from all over the world. It's important for us to have the community rally to see what games to explore and discover and know where to bring their community in the near future."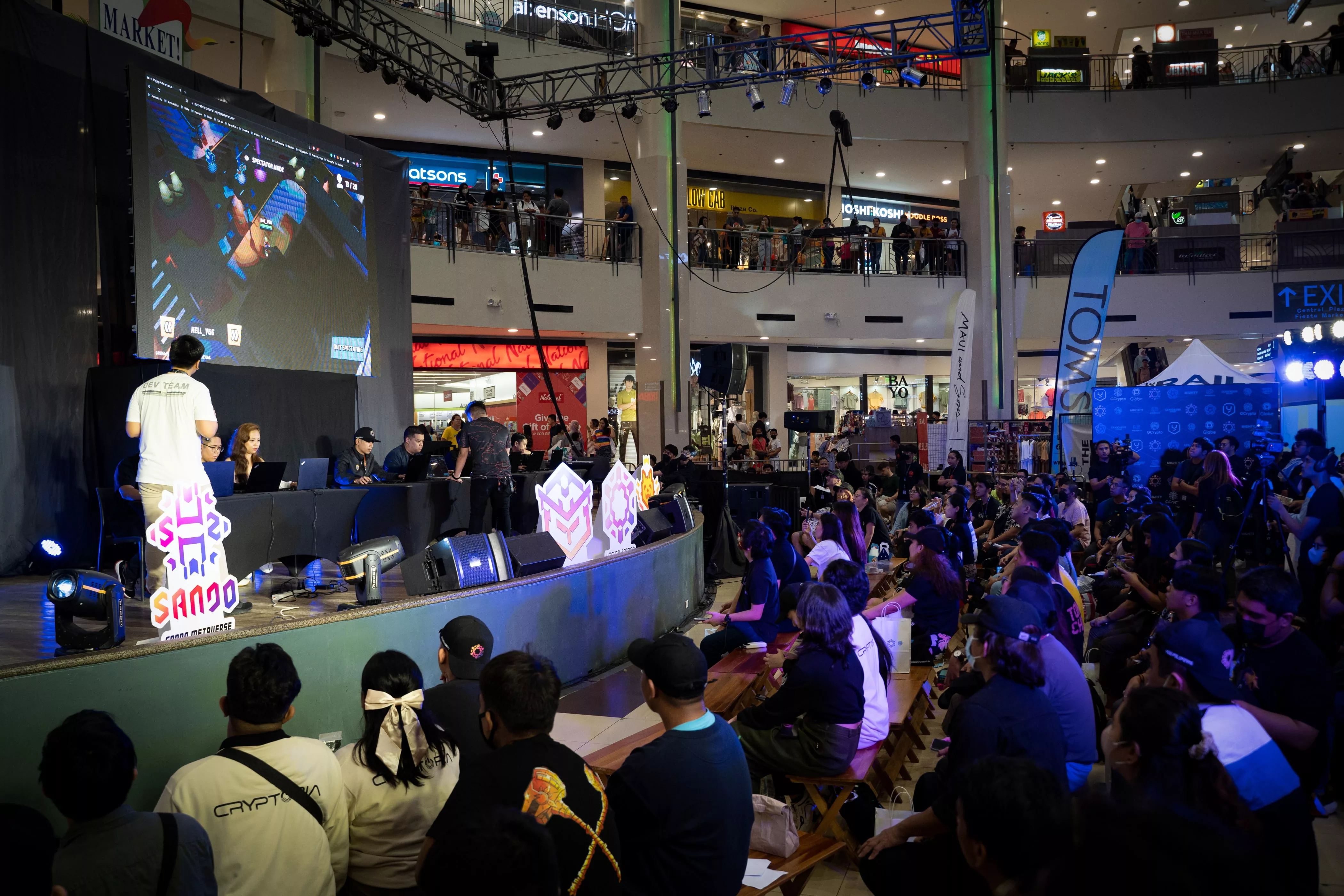 For its part, YGG has been encouraging participation and facilitating growth among core community members with programs such as the Guild Advancement Program, where members can earn tokens and badges for their on-chain resumes by participating in the guild's various activities. Most recently, they launched SuperQuests, a program that lets new users learn more about Web3 games as they play.
YGG is also preparing for the upcoming Web3 Games Summit in November, a week-long event featuring a two-day conference, esports tournament, hackathon, and more. This Summit is poised to be one of the world's premier Web3 events of the year, with founders, game developers, investors, community leaders, and content creators from all over the world expected to participate and interact with the broader community.
These programs and events further cement the Filipinos' strong place in the world of Web3, according to Dizon. "If you look at any game, the top guilds there are all from YGG. We're looking forward to showing the world why the best Web3 players in the world are coming from the Philippines," he said.
About Yield Guild Games
Yield Guild Games is the largest decentralized network of gaming guilds focused on blockchain games and web3 education. Committed to providing upskilling opportunities for its members to achieve success in the open Metaverse, YGG empowers its community to build their Metaverse résumé through initiatives such as its Web3 Metaversity in partnership with Nas Academy, and the achievement-driven community token distribution protocol, Guild Advancement Program. YGG is also focused on supporting the burgeoning competitive web3 esports scene and has its own team of elite esports players, called YGG Elite, who have been competing and winning in various web3 game tournaments across the world.
From its roots with YGG Pilipinas in the Philippines, where the guild was established, to its global network of subDAOs, and partnerships with over 80 blockchain games and infrastructure projects to develop the web3 ecosystem, YGG caters to an ever-expanding community of gamers and blockchain enthusiasts.
New to blockchain? Check out CoinGeek's Blockchain for Beginners section, the ultimate resource guide to learn more about blockchain technology.