Trust takes the center stage on Day 2 of the London Blockchain Conference 2023. Or more specifically, how can enterprises and governments reduce the risks and improve trust with blockchain technology.
Regulation plays a key role in enabling the growth of blockchain and digital currency around the world. Actor and author Ben McKenzie is skeptical about the idea of self-regulation in the industry, saying that most "cryptocurrencies" fit the textbook definition of a security.
"You put money into them, and you expect money from them without work. That's an investment contract for me," McKenzie tells the audience.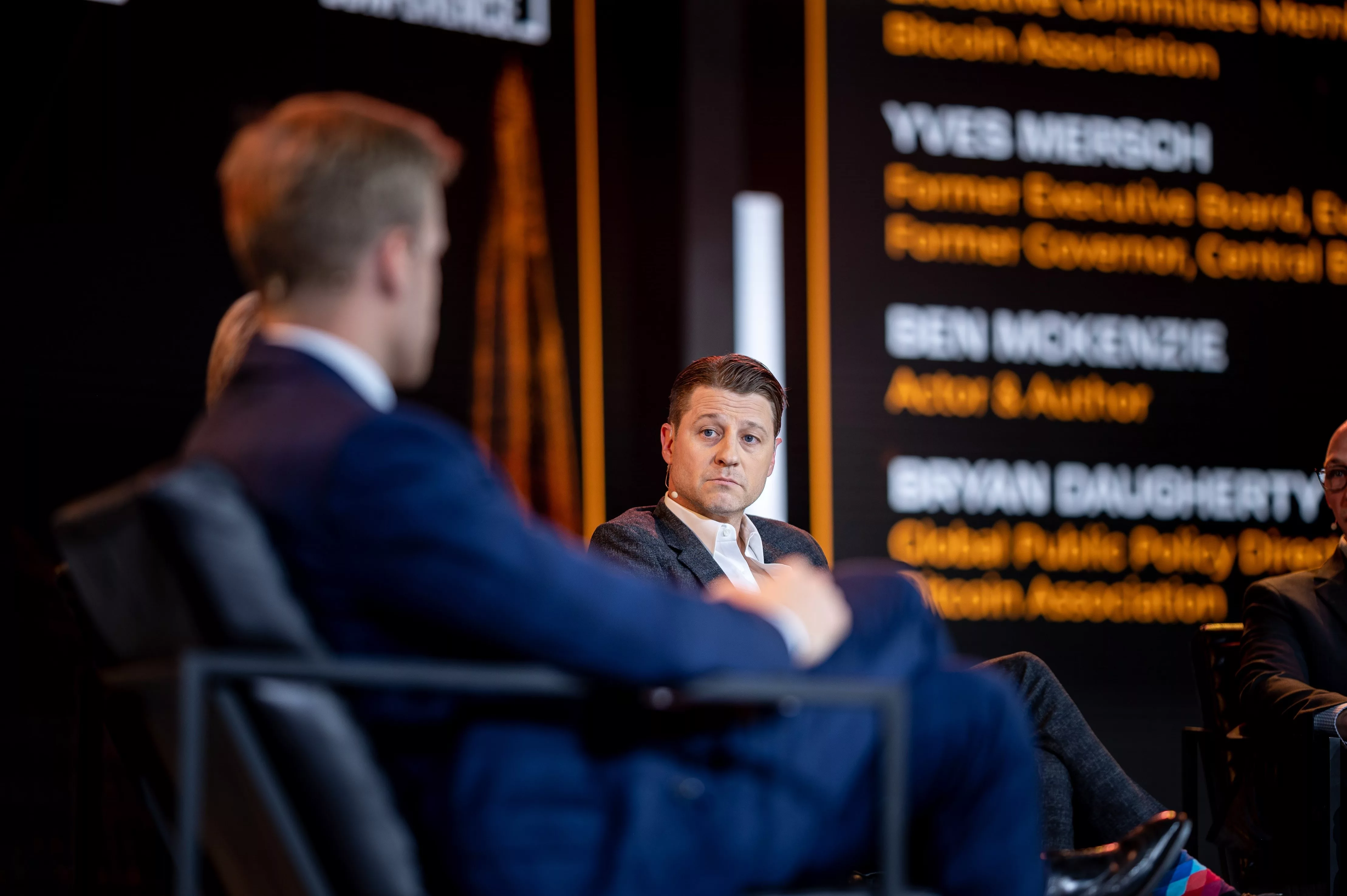 The actor and author, who has written the upcoming book "Easy Money: Cryptocurrency, Casino Capitalism, and the Golden Age of Fraud" with journalist Jacob Silverman, explains his anti-crypto stance on CoinGeek TV with Bitcoin Historian Kurt Wuckert Jr.:
"I like to say the book I've written, 'Easy Money,' is about money and lying. I know about money from my economics degree and from making a little bit of it in showbiz over the last two decades. But I know about lying because as an actor, I do it for a living," McKenzie said. "And the way people use language is very sort of important and very telling, and when they were calling these things 'currencies,' they weren't working like currencies."
From Kim Kardashian to NBA legend Shaquille O'Neal, celebrities promoting crypto projects and coin offerings have caught the attention of regulators—a crackdown that McKenzie expects will start a "natural cleansing process" in the sector.
"I think celebrities were sort of the last gasp of this last round of sort of, get as many people into the crypto casino as possible. Now that that stuff has sort of gone away, and all of sudden celebrities are no longer hawking for it, I think you'll see a sort of natural cleansing process, and we'll see what's left after that," McKenzie said.
Regulations are not trying to reinventing the wheel
Regulating the industry isn't a simple matter—there are difficult dilemmas that must be addressed and risks that need to be understood before any framework is established. In the case of the European Union, which has recently signed into law the Markets in Crypto Assets (MiCA) regulation, several key factors are considered: first is "harmonization" to unify the different approaches of EU's 27 member states to digital assets; the second is supporting innovation.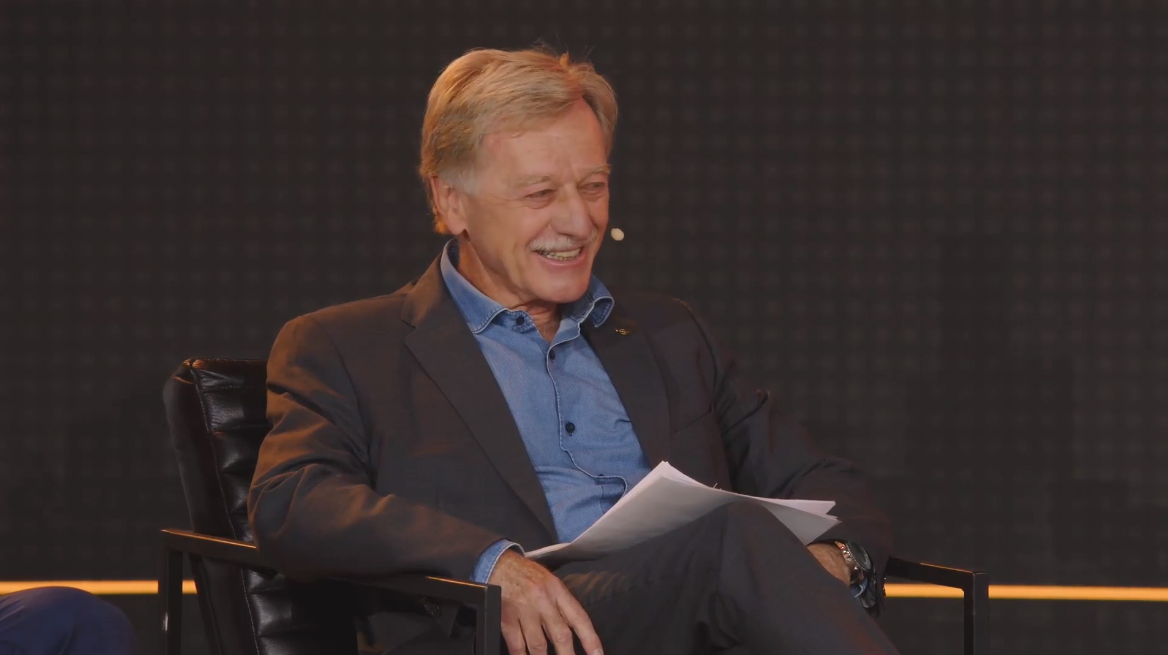 The MiCA regulation isn't trying to reinvent the wheel, according to Yves Mersch, former Executive Board of the European Central Bank and former governor of the Central Bank of Luxembourg.
"MiCA is not trying to reinvent the wheel but build on existing regulatory frameworks that people know inside the European Union," Mersch tells the audience in his keynote speech. "There is a requirement regarding the issuance of crypto assets. There will be capital requirements and governance that is an authorization procedure as well as the supervision of issuers and certain service providers…and there will be reserve requirements for stable currency issuers. For example, they are requested to have a one-to-one reserve ratio for permanent redemption rights."
Improving trust with blockchain technology
Blockchains are often referred to as "trustless networks," and this is possible because trust is built on the blockchain network's security, transparency, and traceability features. Day 2 of the London Blockchain Conference 2023 follows the same format as the previous day—with both Business and Technical stages highlighting how blockchains can increase trust in the integrity of data and the security of both communications and networks.
On the Business Strategy stage, CoinGeek's Becky Liggero leads a panel discussion—alongside IBM's Dr. Agata Slater, TrueWorld Project Manager Steve Smid, VXPass President Justin Pauly, and Access New York Program Lead for Scale Facilitation Kirsty Barany-Gibson—on building a "trust economy" with blockchain's help.
Also taking the stage is Giovanni Franzese, Executive Partner at nChain, who talks about the perils and promises of enterprise blockchain. He reminds the audience that, "It's not all about technology. Take care of user experience," too.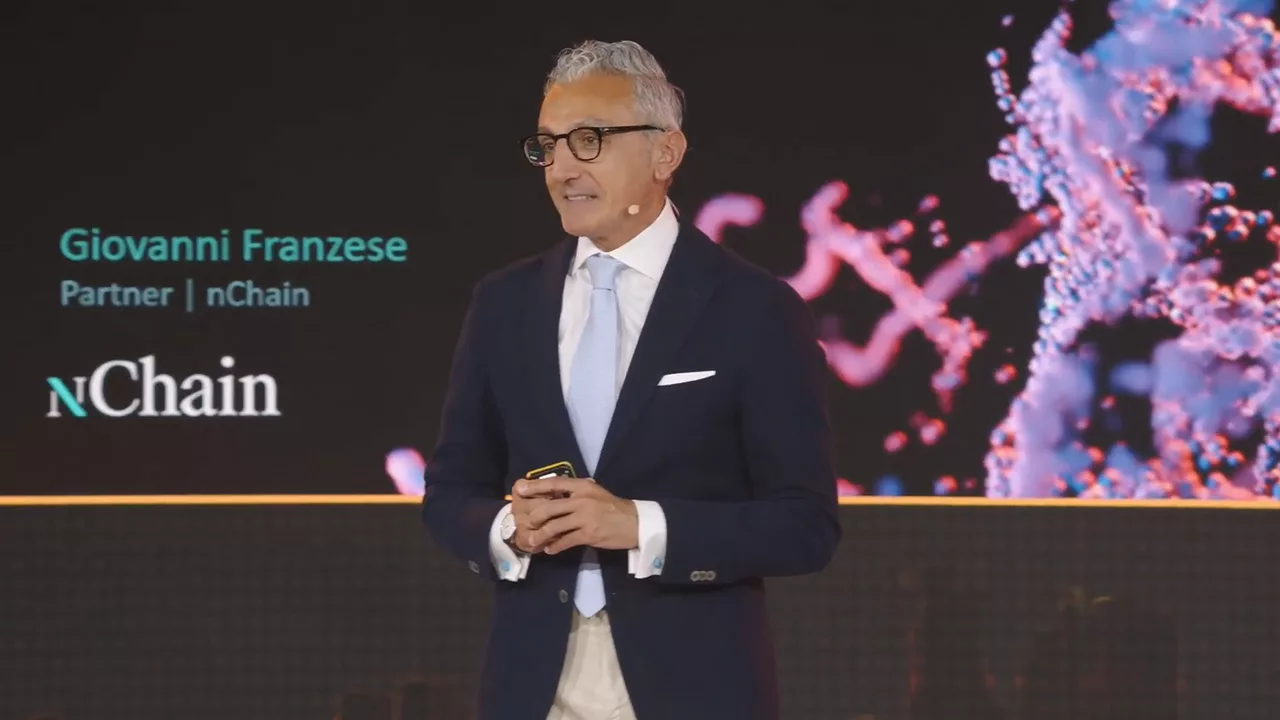 Bryan Daugherty and Greg Ward, meanwhile, demonstrate how Sentinel Node by Certihash can significantly improve the state of information security using blockchain technology. The cybersecurity tool detects breaches immediately and alerts system administrators by taking a 'snapshot' of the state of files—this requires a massively scalable blockchain with tiny fees to function correctly.
Day 2's Open Q&A session—with Ray Sharma, founder and partner at Extreme Venture Partners; Patrick Prinz, CFA at Fairway Family Office; and Osmin Callis, Managing Director of Block Venture Studio—answer questions that range from the need for interoperability and the loss of freedom through CBDCs to the storage and abuse of private keys.
Ayre Ventures Managing Director Paul Rajchgod discusses blockchain venture capital investments—particularly in these volatile times—with experts including Ray Sharma, founder and partner at Extreme Venture Partners; Fatid Haque, Blockchain VC, Systema Nova; Mona Tiesler, Investment Manager, Tokentus; Zach Resnick, Managing Partner, Unbounded Capital; and Patrick Sutter, Attorney-at-Law, SNGLR.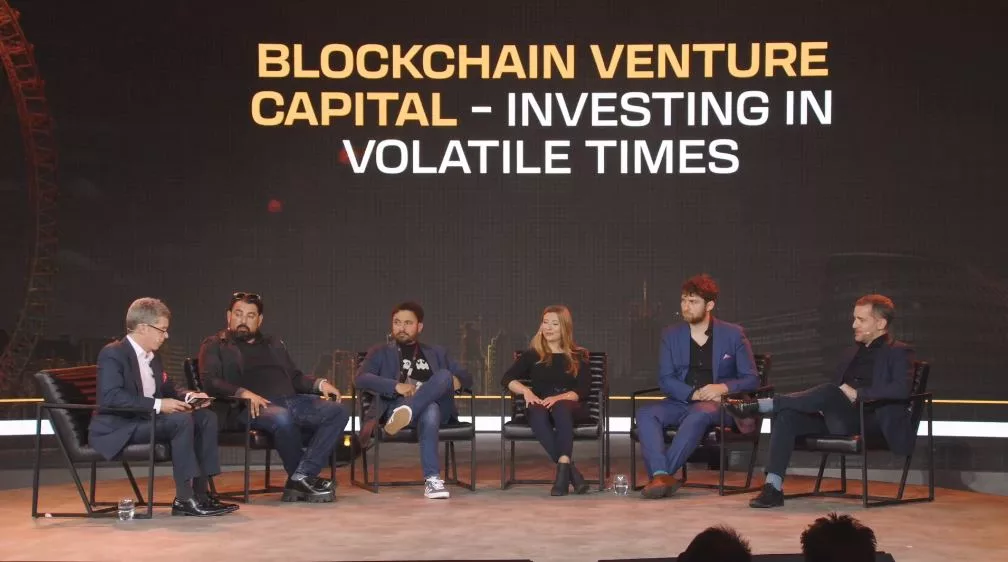 On the Technical stage, BSV Blockchain Association's Director of Stewardship Connor Murray leads a panel on Digital Asset Recovery, while Kurt Wuckert Jr. opens the discussion on the advantages of token protocols on BSV blockchain. Startup entrepreneurs from different Block Dojo cohorts also join in a panel with Block Dojo Co-Founder and Programme Director Alex Ball to showcase their projects and answer questions about their experiences participating in the incubator's programme.
Still on the topic of trust and regulation, Dr. Craig Wright takes the stage with a presentation on privacy and compliance, where he explains concepts about data and ownership—and how simplifying commercial scale operations will balance transparency and privacy.
"We are at the point in history where you have to choose… do we want to be sold? Do we want to be owned?" he asks the audience. "I want something where anyone has a chance… and yes we know bad things can happen, that's why we need accountability."
Watch Day 3 of the London Blockchain Conference live for free here.
London Blockchain Conference Day 1 Highlights: Revenue generation with blockchain tech
New to Bitcoin? Check out CoinGeek's Bitcoin for Beginners section, the ultimate resource guide to learn more about Bitcoin—as originally envisioned by Satoshi Nakamoto—and blockchain.